Nutritionals | Patch
Get the core nutrients you need right when your body needs them! Our core nutritionals contain the essential antioxidants, nutrients, and vitamins you need to get you through the day. It's core nutrition for your best health!
---
Mystique LifeStyle Patch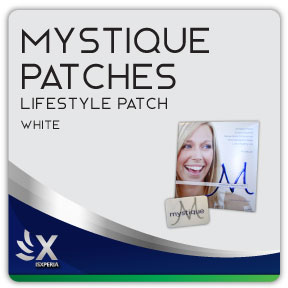 The Mystique Lifestyle Patch has been over a decade in development and backed by literally centuries of data and experience in natural medicine.
Price: $61.76
(Item #8555)